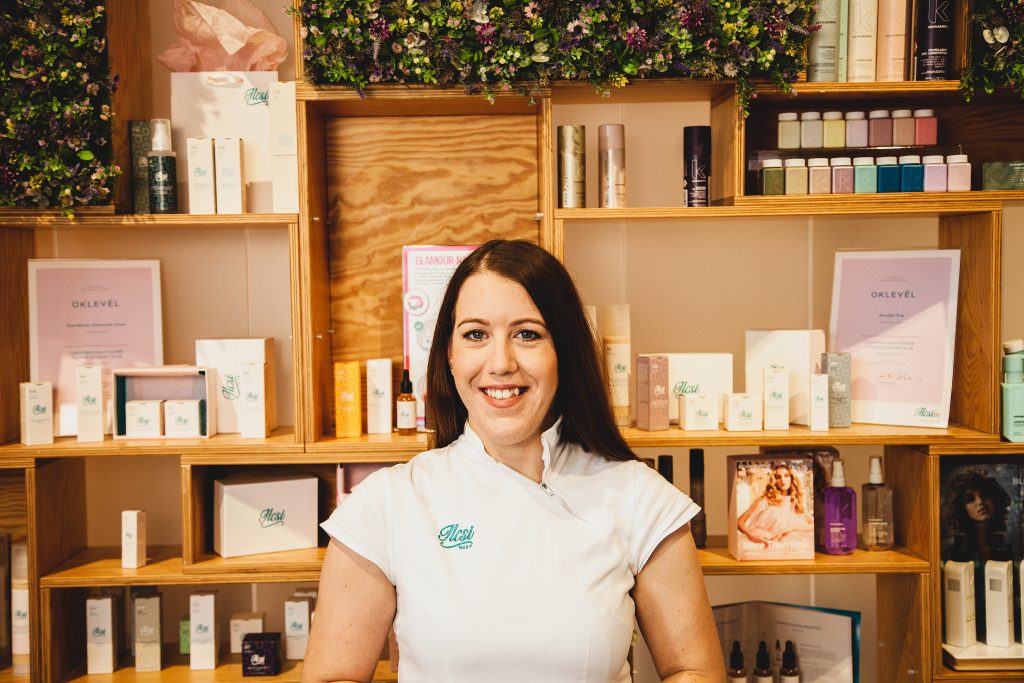 I had serious problems with my skin, therefore I have done all the "mandatory" treatments using steroids, antibiotics and even hormones. My skin and my whole body just got even worse after every treatment, with numerous side effects that still haven't ceased years after the treatments. After these experiences I decided to look for a natural solution that is free of side effects; this is how I found Ilcsi. My skin continuously improved week after week and I enthusiastically shared my success story with anyone struggling with the same problems. I just felt like everyone should know that there is a gentle and natural solution to skin problems.
Becoming a beautician has long been my dream, finding the Ilcsi cosmetics has finally pushed me into taking the first step and starting the school. After graduating from college I found a training, where I had the opportunity to learn straight from the Ilcsi instructors. After I passed the final exam I started working in an Ilcsi reference salon.
I got into the Ilcsi Szépségmanufaktúra through my trainer's recommendation, for which I could not be more grateful. This salon professionally satisfies all beauty and skin care needs, while staying true to Ilcsi's philosophy and nature.
Everyone is warmly welcomed for face-or body treatments, slimming treatments, makeup or consultation.